I love the juxtaposition of people dying of thirst as others pay ninety five grand to have lunch with a chick who is best known for having a famous mum & dad.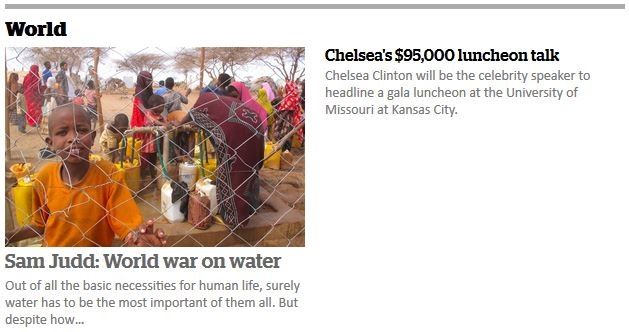 Who needs water when you can have Chelsea?
Love is... that one person whose freshly-warm toilet seat you don't find disgusting.