I'd just like to make an announcement to award King Norodom Sihamoni of Cambodia Cunt of the Month.
King Norodom Sihamoni of Cambodia, who is a short-arse, bald, faggot, has just passed Cambodia's first Lese Majeste law, matching that of Thailand, making it punishable by up to five years in jail for attacking the gutless little fuck.
For identification purposes, here is the official photograph of King Norodom Sihamoni as released by the Cambodian Ministry of Foreign Affairs: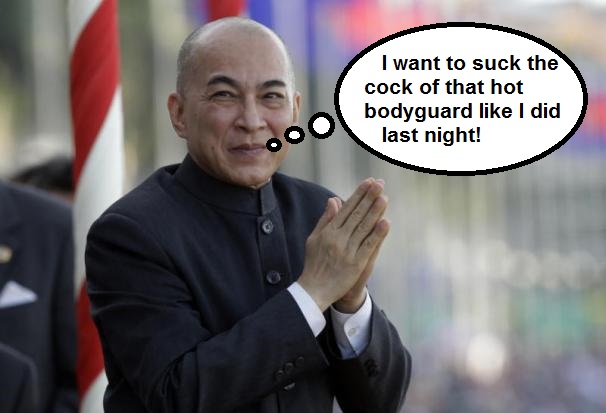 Love is... that one person whose freshly-warm toilet seat you don't find disgusting.